Old Pavilion RV Park in Keaton Beach, Florida, is on the backside of BFE about 25 miles southwest of US 19 in the eastern Big Bend. It's so far out you can walk in the middle of the highway at Keaton Beach and rarely have to move for traffic.
Keaton Beach is pretty much the standard old-Florida Big Bend beachfront community in that there's not a whole lot of beach, there's one grill/restaurant, the marina sells lots of bait and beer and the nearest grocery store is 25 miles away. It's changed a lot since the No Name Storm of March 1993 which wiped out this area of the coast. Literally wiped out with a huge surge. Bodies were found in the trees days later.  Now most of the houses are up on pilings 20 to 30 feet off the ground and they probably still can't get flood or hurricane insurance; they simply don't know that beach houses in Florida should be shacks and expendable.
Back to our regularly-scheduled story.
Old Pavilion's claim to fame  is the row of oceanside campsites. They're truly oceanside in that if you don't brake you can literally park in the Gulf of Mexico. There's about 10 transient sites; the other 20 or so are occupied by permanent or at least seasonal campers. Here's the barge. The pilings are what's left of the actual pavilion.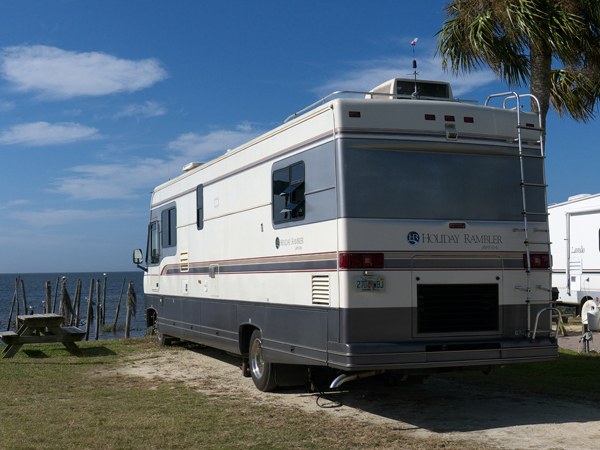 And another.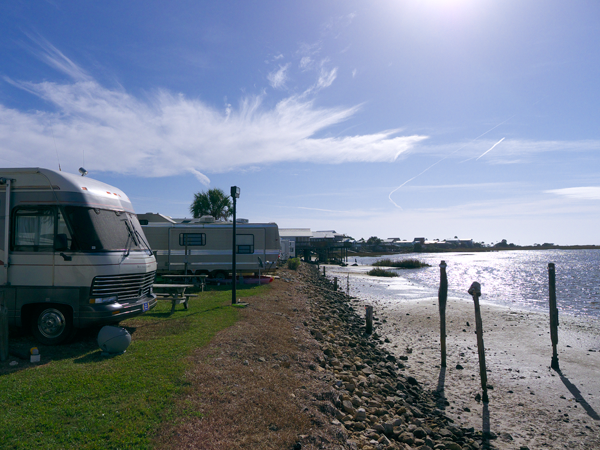 The electric works, the water's ok, the sewer works and the wifi worked throughout our stay. One thing really good is that Old Pavilion is a member of Passport America and it was half-price for an entire week; that paid the PA membership fee plus put $100 back in our pockets!
I told you there were houses, a beach and a grill; here they come.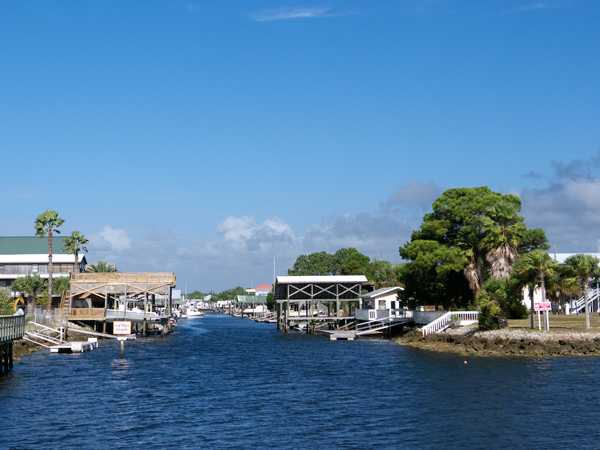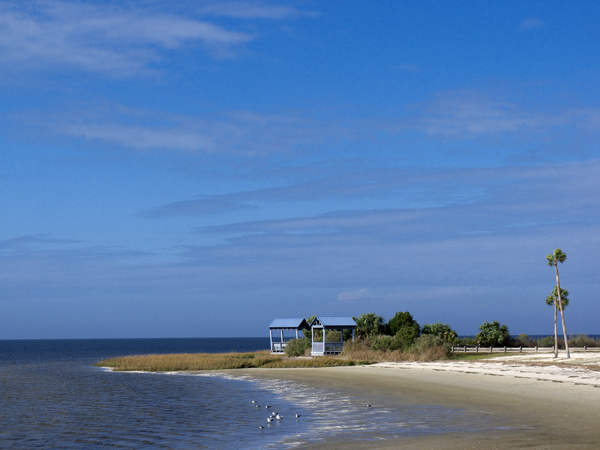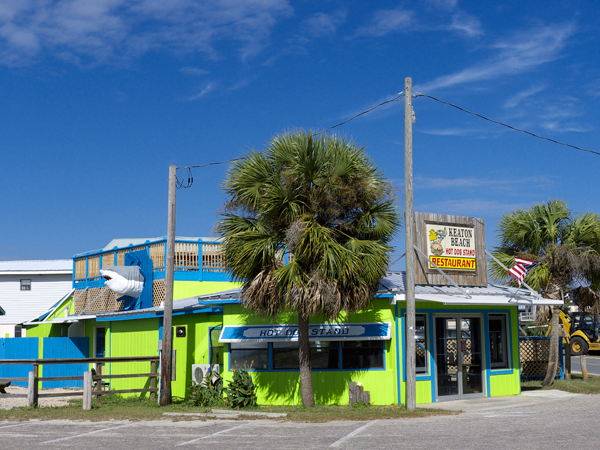 And next, what it's all about.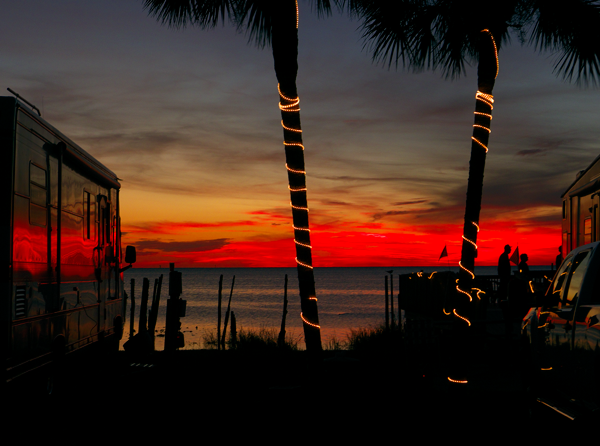 Old Pavilion RV Park
20771 Keaton Beach Drive
Perry, FL.
850-578-2484
http://www.oldpavilionrvpark.com/
laibejeris@gtcom.net