It's been two months since we left home and this fulltime RV lifestyle really suits us. We do everything we do at home, just on a smaller scale…plus we get to enjoy the cooler weather up on the mountain.
We like it so much that we've committed to a year's rent for our site. Even though we won't be here for three months or so the cost is about the same as paying monthly for the time we will be here and it secures our site for when we return.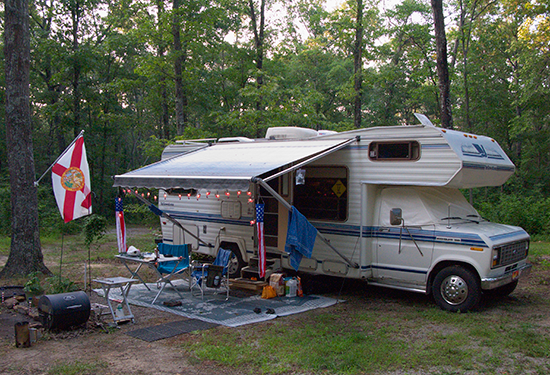 Since our site is in a lower part of the CG we've named it Hicks Holler; no sooner did we do that than the Hicks family from Tennessee moved into the site directly across from us!
We've been discussing what to do; looks like our best option is to rent out the house at Lake Como. The rental income would pay costs there plus our rent here in Tennessee or in Florida during the winter or wherever else we may wander.
Now we just need to get rid of all that stuff…