Holiday Campground is a nice small park on the shore of Ochlokonee Bay in Florida, hard by the Ochlokonee Bay bridge. Although you can't quite put your wheels in the water you can come close.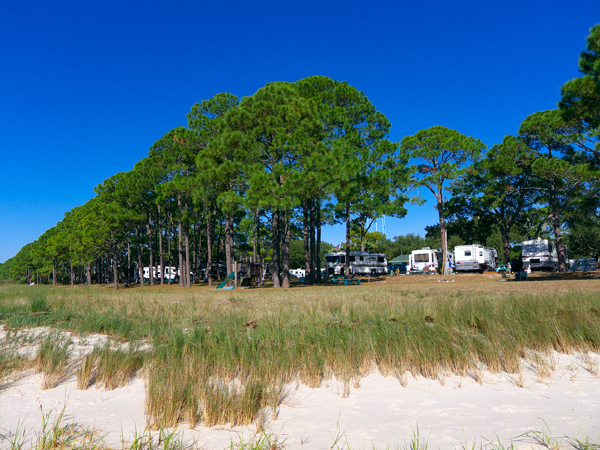 As you can see, although the waterfront sites are close to water they're not really close (distance is exagerrated by the lens). That's good because the sites are really close together since the park was built long before campers became bloated with multiple slides. Where you might put a picnic table or grill beside your camper you now put it  behind your camper in the big expanse of grassy lawn. There's plenty of room for a fire ring, picnic table, chairs, grill, sat dish etc; it's much nicer out back on the bay rather than just outside your neighbor's furnace and water-heater exhausts etc.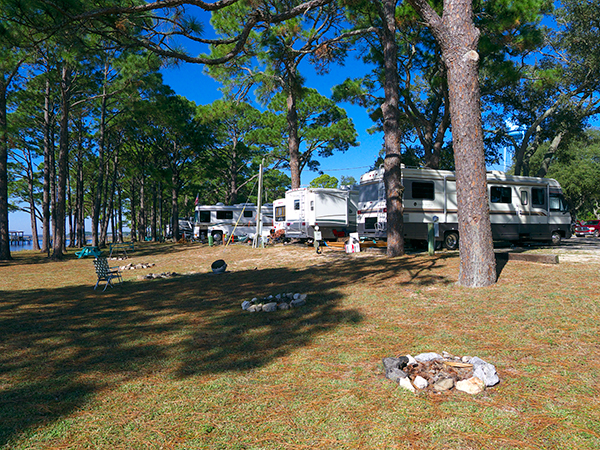 I'd much rather have all that space rather than be jammed in next to my neighbor.
As you can see, there are trees. Only the eastern 10 or so waterfront campsites have a prayer to get satellite tv. The other waterfront sites and all the back sites are out of luck. Fortunately, cable tv is provided and included in the camping fee.
Most sites are relatively level, as in you probably won't fall out the door, but the western six or so sites are fairly grossly unlevel. You'll probably want to level and stabilize on all sites. Sites are grass/dirt/gravel.
The restrooms and shower are heated (!) and very clean and the clubhouse is clean and smells of fresh paint.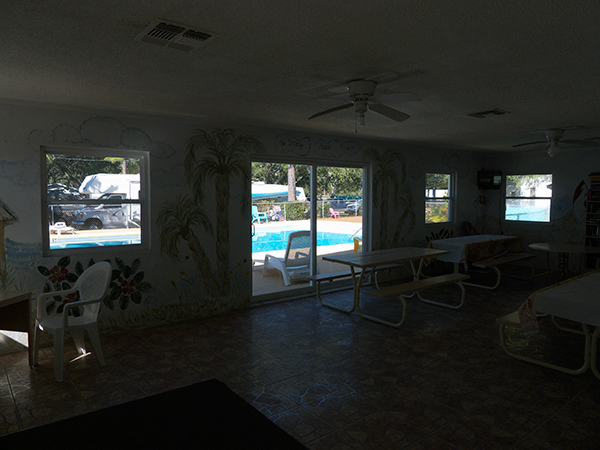 We didn't use the pool being that it was November, but it was clean and clear.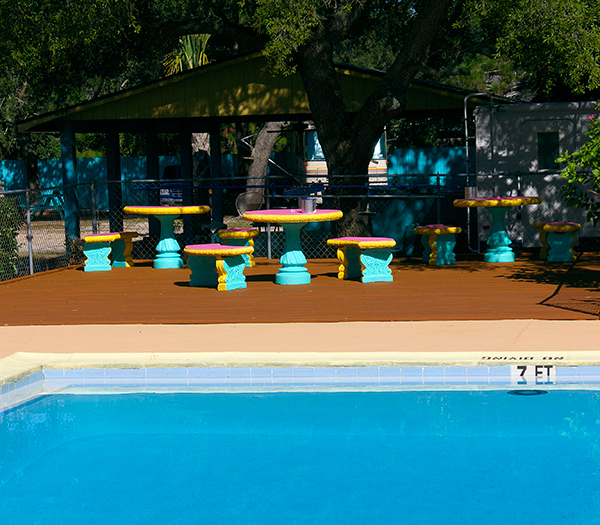 Staff is friendly and helpful and they keep the park really clean.
Things to do are watch the water slosh, drown some bait and watch the water slosh some more.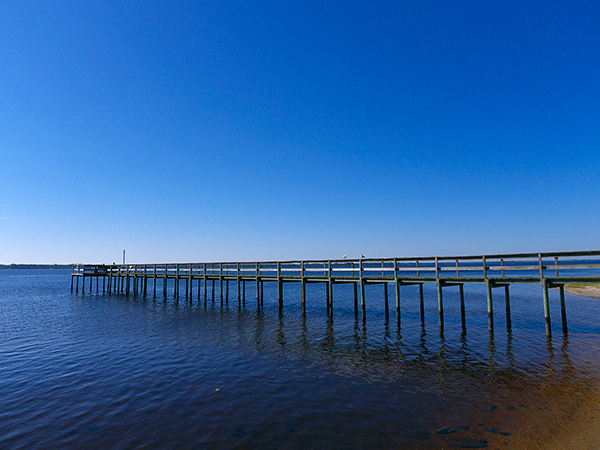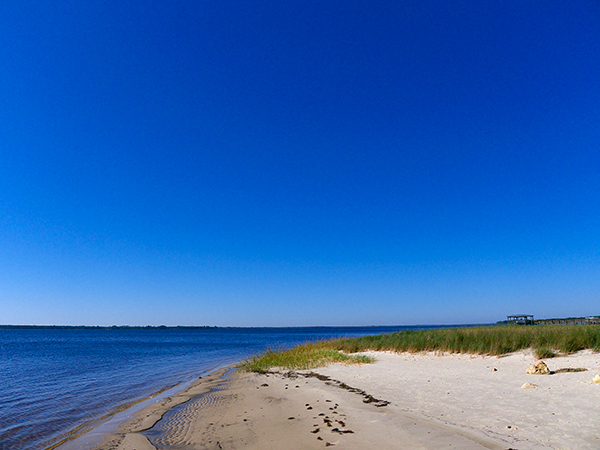 Just under the bridge is Angelo's seafood restaurant (upscale, $$), about 1/10 mile north is a convenience store (beer, gas, diesel), 3/10 mile is Tropical Trader Shrimp Company seafood restaurant (casual, $) and across the highway from Tropical Trader is Two Blondes package store (we met one), so many needs are met right at hand. The nearest real grocery store is five miles north in Panacea.
Mashes Sands beach is a couple of miles east. It's typical of  a low-energy Apalachee Bay beach; a little sand and lots of mud flats.
We spent a week here at Holiday Campground. Every now and then late in that week we mentioned how we could actually live here for a while. It was that nice.
Holiday Campground
14 Coastal Highway
Ochlockonee Bay, FL. 32346
Voice: (850) 984-5757
Fax: (850) 984-5757
E-mail: pana777@aol.com
http://holidaycampground.com