Sloppy Floyd State Park is a nice hilly little park centered on Sloppy Floyd Lake.  James H. "Sloppy" Floyd was a long-serving state congressman.
The park straddles Sloppy Floyd Lake road, which is fairly narrow, but the road's really narrow near the lake.  A turn into the office area can be made but large units might have a bit of trouble getting back out.  Following the road across the lack toward the campground turnoff,  it's curvy and narrow with an abrupt steep dropoff on the lake side.  Put a wheel over and you'll roll over right down the bank.  They're working on widening the road in that area.
The campground is on a hillside and the sites are constructed as terraces; they're level and graveled, as are the picnic-table and grill areas.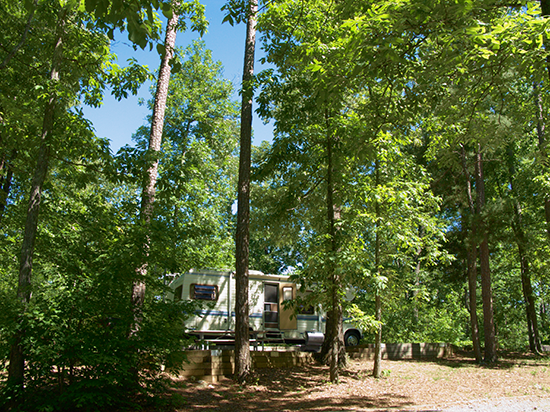 Miss Lueffie in site 25, top of the hill.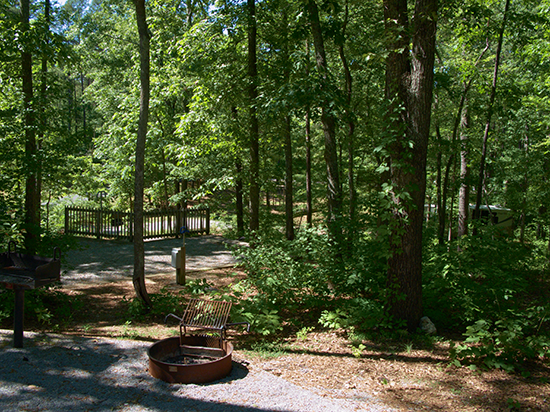 Campsites down the hill.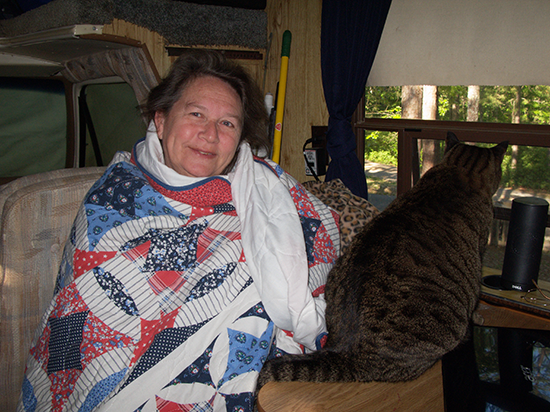 Mountain Girl TheMrs said we wouldn't need a heater in May.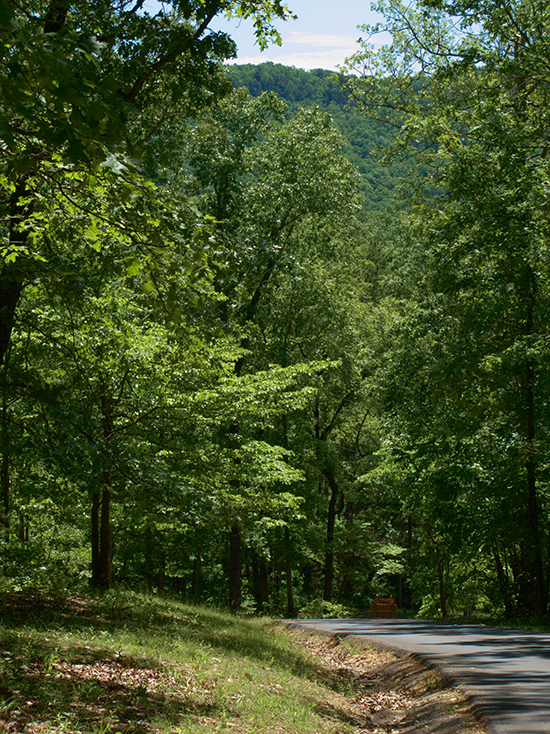 The exit road from the CG is mighty steep but at least it's short.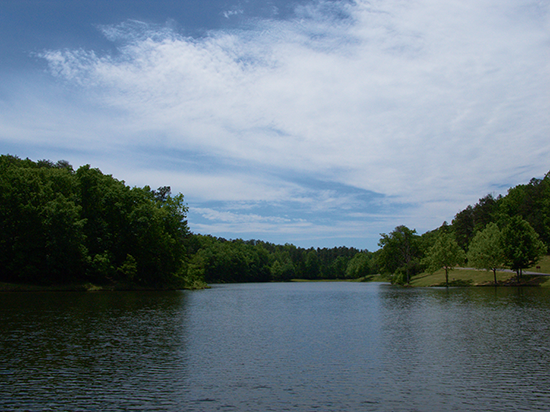 Sloppy Floyd Lake.