Ho Hum in unique in several ways.
First of all, it's right on St. George Sound and the Gulf of Mexico; you can park with your wheels literally  a few feet from the water. Without getting stuck.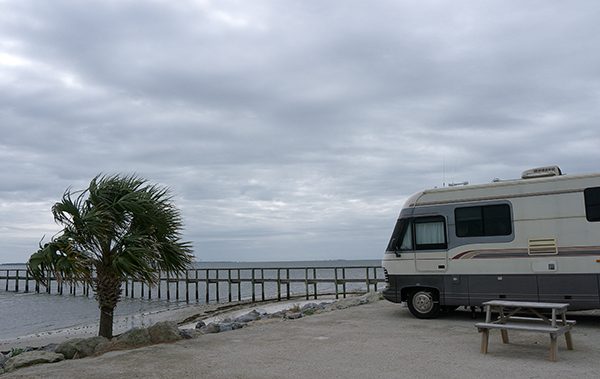 Second, it's a big lot paved with crushed shells/gravel with few trees and the sites are rather close together.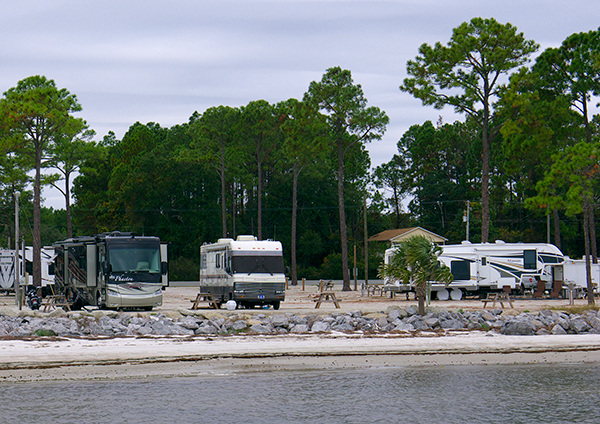 Third, no children are permitted, no exceptions. Which suits us mighty fine. That doesn't mean that everyone's an old fart. It just means for everyone's sanity no children are permitted.
Fourth, as the name Ho Hum implies, there are no activites or entertainment. None. You have to bring your own. Here's Mom being inactive.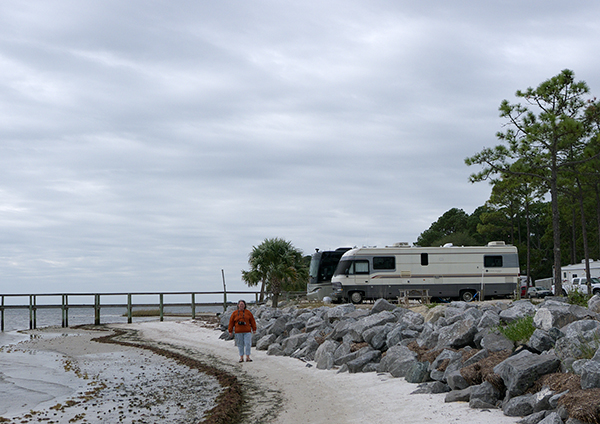 You can walk out on the pier and fish or watch the water slosh or you can walk down the narrow beach and watch the water slosh. Note the strenuous activities.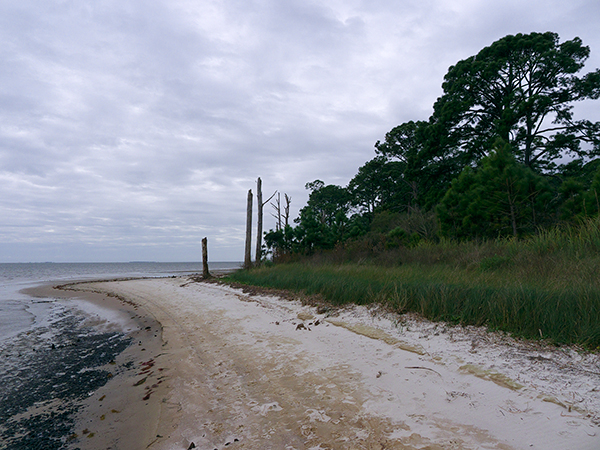 We'll be back.