Kolomoki Mounds State Park in southwest Georgia surrounds an ancient Indian mound complex and has two lakes and 24 RV sites. The sites are level and shaded, and most offer a great view of Kolomoki Lake. The park office/museum houses an excavated burial mound and you can climb to the top of the 57-foot-tall temple mound.
The park was practically empty during our stay in early May.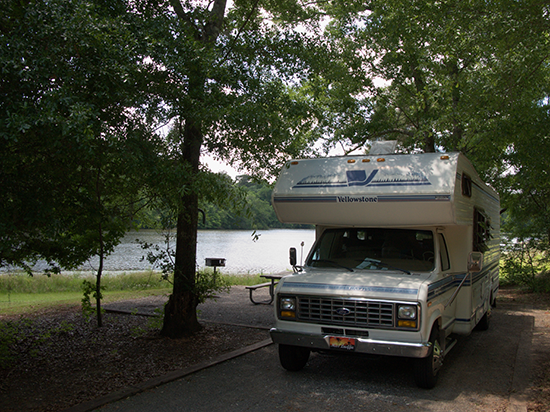 Kolomoki Mounds SP site #7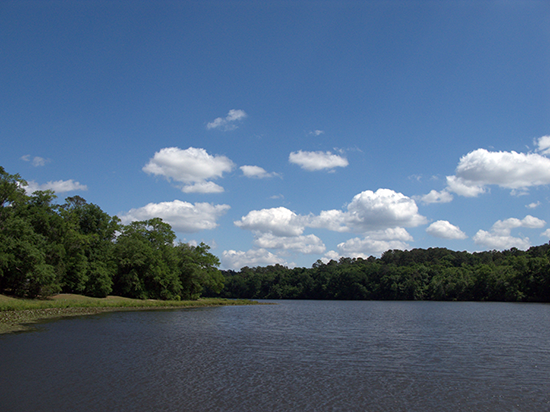 Kolomoki Lake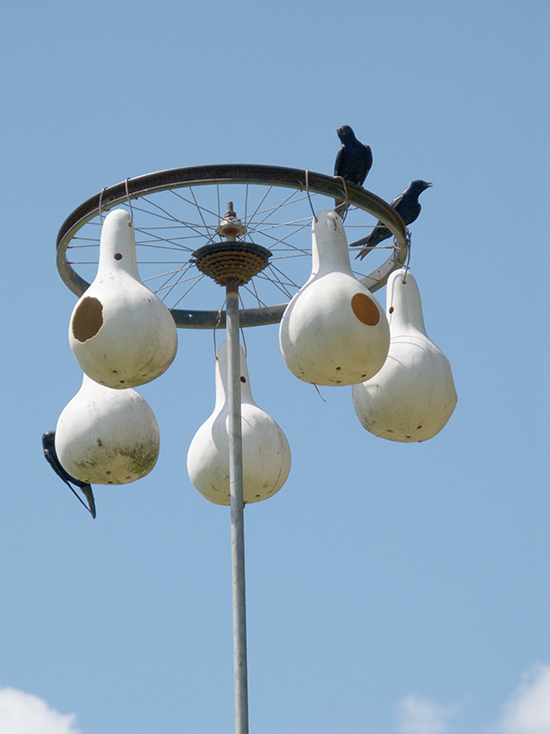 Purple Martins nest in these gourds; we used to call then Gourd Martins. Martins eat lots of bugs, especially mosquitos, and you'll see gourds on poles and wires throughout the southeast.
This is part of the excavated burial mound.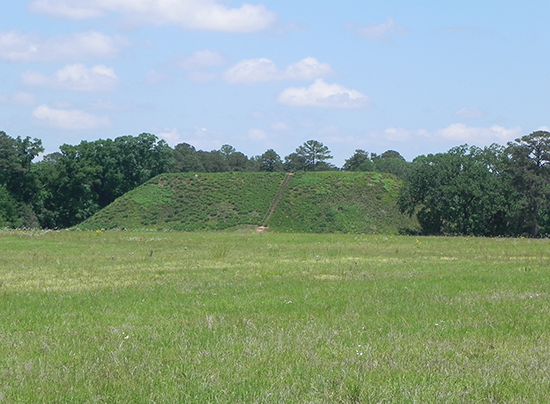 The "temple mound."  It's thought that the chief and his wives and families lived atop the mound.